EXPERT SPEAKERS
We will host professionals around the globe to share knowledge and experience during the conference.

FORMAT AND TIME
The conference is a fully virtual event. The conference will begin at 10:00 a.m. and end at 16:00 pm (CET).

LATEST TOPICS
We will discuss some of the most important topics.

RECORDING
We will provide a recording of the conference after the event for 14 days.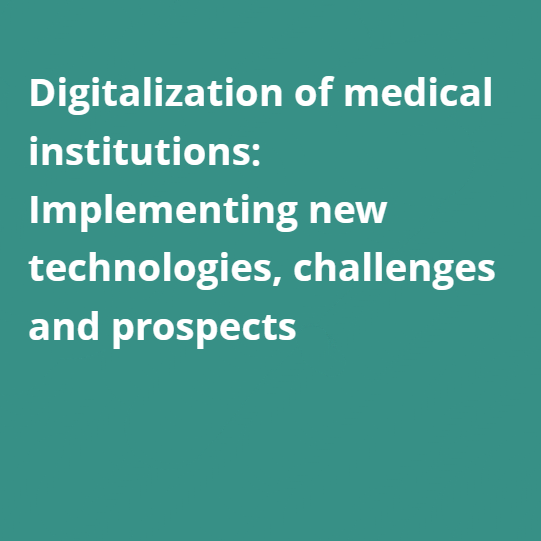 Artificial Intelligence (AI): challenges, oopportunities,
and promises of AI in healthcare
AI-based symptom assessment
AI-powered symptom checkers to guide patients to the correct care and improve communication between patients and healthcare professionals.
Improving patient care using digital technologies
Remote patient monitoring, mobile health, transcription, and virtual visits.
Immersion technologies in hospitals and clinics
How to enhance care quality measures through immersive technologies. New virtual reality tools to educate patients on complex home therapy tasks.
Collaboration to improve treat patients
Experiment with new technologies and innovations: Collaborate with stakeholders in the healthcare ecosystem, including patients, providers, payers.
Innovative technologies to improve the workflow for
their clinicians and care teams: organization's
experiences
Documentation technologies (ambient dictation, speech-to-text, and voice navigation), patient monitoring systems, worklist management technologies, and AI-driven tools to reduce clinician burden. The pros and cons, starting points to bring these technologies into your own health systems. Electronic health record (EHR). Recommendations for abbreviated and organized medical notes.
Combatting burnout: lessons from hospitals
Innovative models for virtual care team support, remote behavioral health support, to virtual discharge teams for high-volume specialties.
Robots in medical institutions:
Progress and implementation challenges. Successful implementation of a robot collaboration strategy to reduce the burden on the workforce.
Сreating a hospital that is ready to support
emerging tech—including automation, robotics
and digital health
Leveraging advanced network solutions like 5G to alleviate cybersecurity concerns.
Ways organizations can implement a holistic security testing process to detect vulnerabilities early and often. Removing exploitable bugs that pose the greatest danger and risk to the safety, security, availability, and reliability of mission critical systems.
Blockchain technologies in healthcare:
examples of use
Digital Wayfinding: improving patient experience
Implementing a self-service, digital wayfinding solution (kiosk, mobile, and QR) for boosting on-time arrival, improving patient & visitor experiences, and yielding staff efficiency.
Virtual tour of the facility. Benefits of virtual hospital. Challenges and potential solutions to delivering virtual care across borders. Initiatives facilitating telehealth across borders.
Measuring success in digital transformation: experience from hospital. Digital maturity assessment. Establishing a roadmap for digital transformation and monitor progress.