EXPERT SPEAKERS
We will host professionals around the globe to share knowledge and experience during the conference.

FORMAT AND TIME
The conference is a fully virtual event. The conference will begin at 10:00 a.m. and end at 16:00 pm (CET).

LATEST TOPICS
We will discuss some of the most important topics.

RECORDING
We will provide a recording of the conference after the event for 14 days.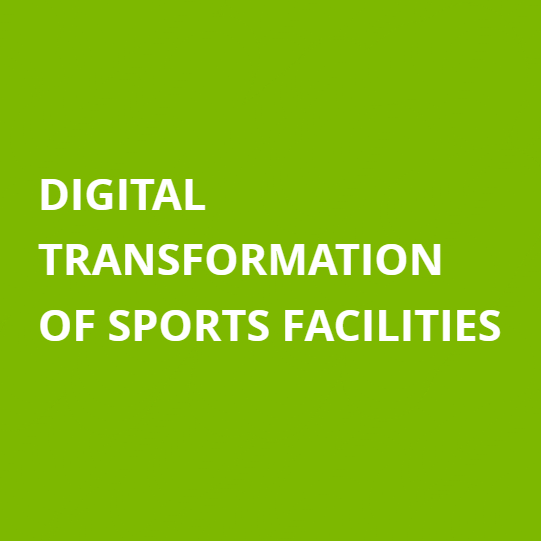 Innovations on improving customer service. AI-based solutions, chatbots for quality control. Examples of using AI at sports facilities to generate real-time analytics and virtual replays, providing smart ticketing services. The ability to participate in contests, control content, take advantage of the loyalty program.
Augmented Reality (AR) vs Virtual Reality (VR).
AR to improve customer experience in stadiums:
Augmented reality sports projects for fan interaction. AR for entertainment before the game and during breaks. VR-broadcasts.
Ways to improve security of sports venues through
modern solutions
AI to boost in-sports venues security and provide early warning systems through rapid body scan and facial recognition. How will futuristic technology facilitate contactless service? How can modern IT support safety and security? Is your training sufficient? Does it train staff on today's threats and not those of yesterdays? Disruption of sports facilities of and security risks. Best practices regarding cyber risks.
Digitization of locking systems in sports facilities:
Experience on introduction automatic locking systems in sports venues.
Convenience and accessibility. Geolocation Solution:
Practical use cases to improve crowd management, and create more efficient parking systems. Possibility to better guide throughout the venue, to order food from their seats, to check restaurants and shops queues.
Efficient use of sports facilities regardless
of the season: ways to reduce costs
Seasonal preparation of sports facilities: maintenance of high operational qualities.
Hosting sporting events: challenges and prospects
Rising costs due to inflation and rising energy prices. Organization of the work of involved employees and volunteers.
Commitment towards sustainability standards & design grab and go technology trends. Advanced solutions to deal with extreme heat, heat energy recovery for ventilation systems, and use of water-saving features throughout the facility.
Safe operation and modernization of sports facilities
Accessible environment for all visitors
The use of digital technologies in providing access for people with disabilities. How to ensure accessibility of all people with disabilities to sports facilities? What to consider when designing an accessible environment and barrier-free space? Recommendations on the selection and use of technical means of objects adaptation. What to consider when installing adaptation equipment: entrance group modification, safety of ramp configuration, lifting platforms; safety railings and ramps with a special non-slip coating; tactile guiding system; sanitary room modification. Providing parking facilities for persons with disabilities. Organization of events for people with disabilities and special needs. Cooperation with specialized organizations.
New ways in financing modern sports halls: best practices. Changing requirements of sponsors and partners: originality and going beyond the mere visibility of their logo. How do sports facilities cope with possible funding cuts? Virtual world vs. real world: major fundraising trends in the virtual world. The future of fundraising.